To cope with an unforeseen financial crunch, many people in Toronto opt for mortgage loans. Owing to its string of benefits, consumers find this line of credit convenient. However, unlike every type of loan, this advance also comes with some rules and regulations.
For this reason, the borrowers opt for an expert mortgage broker in Toronto to go through a hassle-free process. Apart from the expert's guide, the applicants must stay abreast with the vital aspects to get most of the advance. People need to have profound knowledge of the 5 Cs that make or break the mortgage loan.  
If you are planning to take a mortgage loan in the near future, better brush up the basics and depths of the 5 Cs for a better view of the entire process.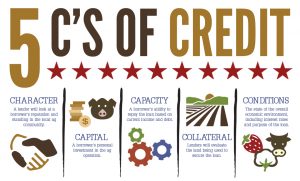 Get started:
Collateral
In a loan of this sort, the concept of collateral plays a pivotal role. Collateral is typically referred to a term which becomes the security against the credit. Precisely, the value of a property or asset will decide your loan amount. So, as an applicant, you must make sure that your property is in a good condition to get the best value.
Lenders in Toronto generally evaluate the overall condition of an asset by considering the following aspects:
Location
Age of the property
Conformation with the local neighborhood
Market value
Pride of ownership
Moreover, before a lender gives the final nod, the property is also evaluated and verified by a third party. If you find it rigmarole to handle, take help of a professional mortgage broker in Toronto for maximum convenience.
Character
Apart from your distinctive qualities, the character includes your credit history and score respectively. A lender finds it extremely important to assess the applicant's credit history to check his creditworthiness. So, make sure you maintain a minimum score of 750 to qualify for the advance without any trouble. Credit score below the threshold usually renders an image of a credit hungry person. Moreover, a higher score is also essential to fetch a competitive rate of interest for the mortgage.
Capital
You also need to provide proper documents to your desired lenders to evaluate your capital. A financial institution generally looks for the following factors:
Type of employment
Company reputation
Applicant's liquid assets
In short, the lender will go through your overall net worth before giving approval. So, make proper arrangement of all the documents to bolster the application process.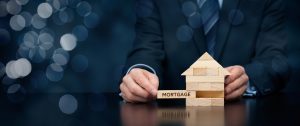 Capacity
This is another important factor which the lenders implement to judge the applicants' creditworthiness. Capacity mainly focuses on the applicant's regular source of income to understand his capability. Therefore, you need to have a stable source of income for getting easy approval and other benefits that are available with a mortgage loan. Hiring a mortgage broker in Toronto is the best resort to obtain the superlative terms on this advance.
Condition
Lastly, this C deals with the required documents to complete the formalities. Always provide original documents to do away with any discrepancy.
Consider all these Cs mentioned above to gain quick approval and disbursal of a loan amount. To read more about mortgage broker in Toronto Click Here!